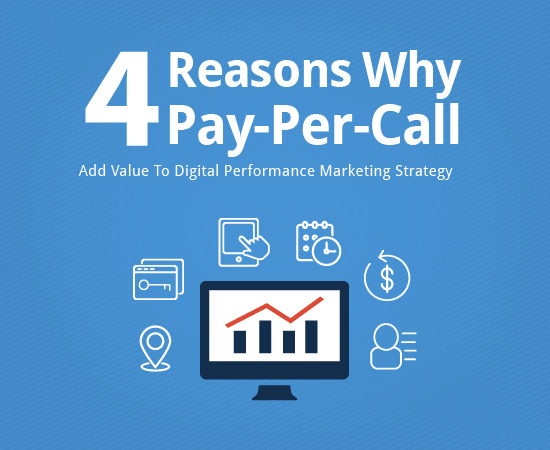 With more and more users searching on their mobile devices, giving them the option to call and speak with someone directly has played a huge role in improving conversions. This is where pay per call advertising benefits businesses that can connect and sell to their customers by phone.
By utilizing call-tracking abilities, pay per call advertising allows marketers to gather new insights from their pay per click advertising such as keywords used, landing pages visited and which ad triggered the call. Information such as caller location, call duration, day and time of call are also available, allowing marketers to make powerful optimizations to their advertising strategies and budgets for better ROI.
See our infographic below to learn more on how pay per call can add value for your digital performance marketing strategy.
(click to enlarge the infographic)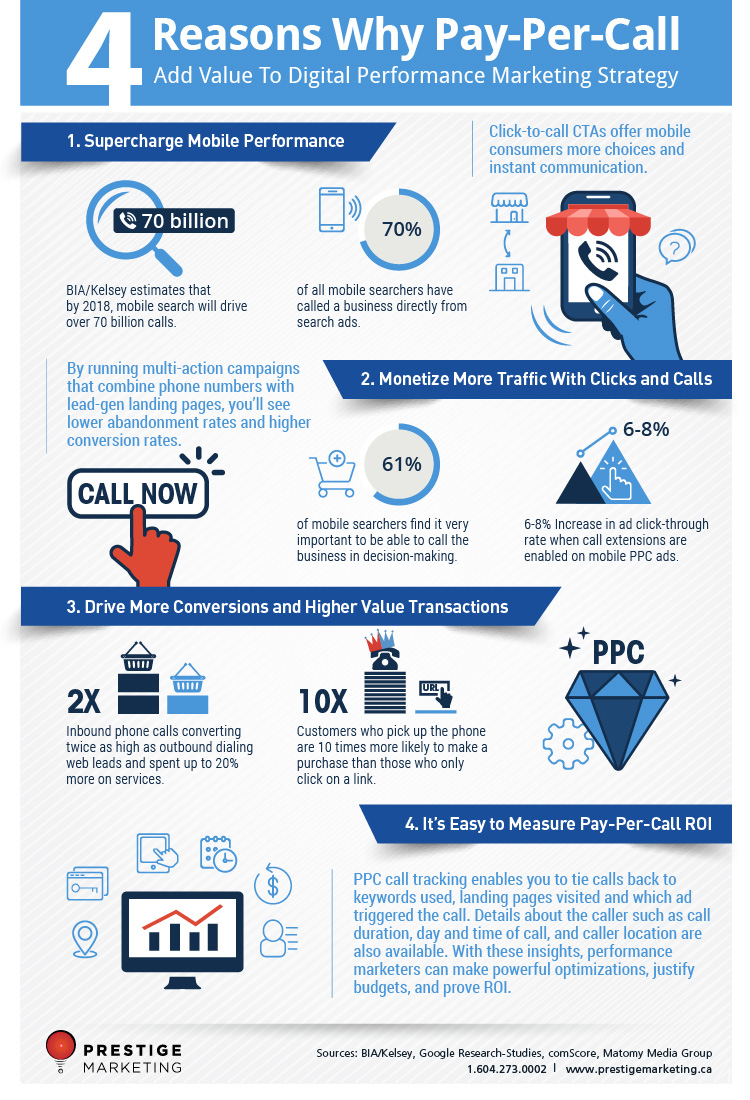 Add this infographic to your site:

<a href="https://prestigemarketing.leadgiantmarketing.com/blog/4-reasons-pay-per-call-add-value-digital-performance-marketing-strategy-infographic/"><img src="https://leadgiantmarketing.com/wp-content/uploads/sites/5/2015/08/pay-per-call-4reasons-update.jpg" alt="4 Reasons Why Pay-Per-Call Add Value To Digital Performance Marketing Strategy [Infographic]" width="553" /></a>

<a href="https://prestigemarketing.leadgiantmarketing.com/blog/4-reasons-pay-per-call-add-value-digital-performance-marketing-strategy-infographic/">4 Reasons Why Pay-Per-Call Add Value To Digital Performance Marketing Strategy [Infographic]</a>