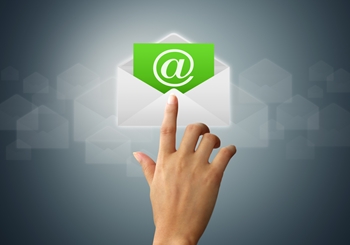 While some marketers have been saying email is dead for several years, this tactic is still relevant for many industries. However, it has changed a great deal over time. Techniques that converted customers in the past may not be relevant any longer. Email isn't going anywhere. It can still be incorporated into other digital marketing strategies.
Some components of email marketing are becoming less relevant, according to ClickZ. Consider making these changes in 2015:
Email blasts are dead: The days of sending generic messages to your entire email list are over, especially in the business-to-business community. The sales cycle is more complex, and marketers need to account buyers in different stages of their research processes. Responsive, predictive and triggered messages are more relevant to recipients' interests.
Email isn't immediate: Email used to be the quickest way to reach a potential customer. Texting has emerged as a marketing channel. Marketers need to consider the context in which their target audience interacts with different channels.
Email newsletters: Generic newsletters are a thing of the past. While newsletters are a great way to nurture leads with more information, content needs to be tailored to what buyers want to read.
New things to expect in email
There are a number of new developments in the email marketing world. As wearable technology continues to emerge, marketers will have new platforms to reach customers. Here are some tips to make the most of email marketing in 2015:
Make it easier for users to share their preferences: Rather than giving customers the option to unsubscribe from your list, offer them the chance to receive fewer emails. If people want to leave the list because they receive too many messages, this step can improve email list retention, Media Post suggested.
Customers expect transactional emails: Reminders and abandoned cart emails don't annoy customers; these messages often inspire action, ClickZ said.
Ask inactive subscribers to opt-in for communications again:Keeping inactive people on your list can harm your overall deliverability. However, you don't want your list to shrink. Asking these individuals to resubscribe in a series of emails and then removing the addresses that give no response can improve the health of your list.
Hyper-personalize communications: Splitting your list into segments based on interests subscribers have expressed ensures messages are more relevant. This will become more important as marketers move away from email blasts.