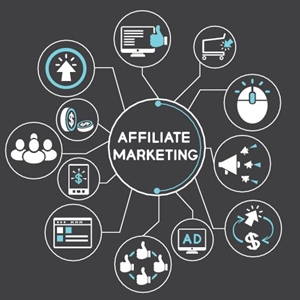 Online or off, customers frequently feel more loyalty to the affiliate than the brand itself. That means marketers can improve their conversion numbers by choosing the best affiliates to begin with. After all, just a few partners could end up providing most of the traffic to your website.
A number of factors can signal that you have found a high-value affiliate:
New opportunities
What kind of mobile and non-traditional partnership opportunities will they provide? With mobile commerce on the rise, a whole new space exists for unique affiliate marketing partnerships. Business 2 Community pointed to interesting new opportunities, such as affiliates that buy mobile advertising space in apps and mobile games, as well as those that build mobile apps specifically for merchants. Ideally, your affiliates should be reaching untapped or underserved markets.
Transparency
Find out in advance how affiliates' systems works. Many companies have created systems of attribution that they use internally to evaluate which partnerships are creating value. Business 2 Community reported that last year, Wayfair publicized its internal attribution rules – in which the retailer pays the last affiliate that a visitor clicks on before adding something to the cart – letting their affiliates know which behaviors they value.
Testing
You'll get more affiliate ROI by tapping into an affiliate with demonstrated long-term customer loyalty. Look for affiliates that offer solid rewards and markdowns on items from popular brand names. Then you can align yourself with them on your landing page by welcoming shoppers visiting from affiliate sites.
Strong affiliate loyalty
Interview affiliates before signing them on. Information such as what type of sales tracking they do and how they test a vendor's follow-up sequence may help determine whether they have what it takes to help bring you to the next level. Your best affiliates should be able to describe sound methods and have the numbers to back them up.
Ownership
Finally, a good partnership should come with a favorable contract. iMediaConneciotn advised that you make sure you can work with your partners any way you want and are not contractually locked in to running them through a particular agency or network.
A strategy that includes communicating your expectations with them in advance will help you select the best partners for your business.