3 Myths About Affiliate Marketing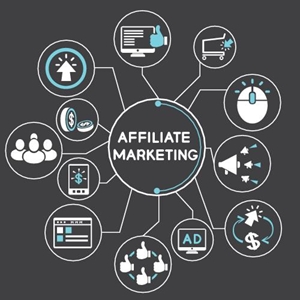 There are a number of myths surrounding the affiliate marketing industry. Digital lead generation has grown in popularity and effectiveness, thanks in part to the rise of Web-based outreach campaigns, but a number of myths surround affiliate marketing – some of which cause businesses to avoid affiliate initiatives.
Decision-makers and business owners alike need to understand these myths to make the best choices they can for the growth of their respective companies. Affiliate partners have a lot to gain by implementing some type of digital lead generation campaign. Listed below are three myths about affiliate marketing:

There needs to a niche: Any type of lead generation will likely do well if a targeted demographic is engaged. However, affiliate marketing doesn't exclusively work in a vacuum, so it's not necessarily true that these types of programs need to be hyper specific. A common misconception among smaller companies is that their market is too narrow for an affiliate marketing campaign, but in reality, that doesn't limit a business in terms of finding potential success, Forbes suggests. Companies that work with their affiliate partners and develop realistic goals can achieve exactly what they want to, regardless of the vertical.
Affiliate marketing is all about quantity: Any lead generation campaign will want to produce a high number of prospects, but in affiliate marketing, it's not all about quantity. In fact, quality leads are much more valuable than a lot of cold prospects. Delivering conversions is the actual end goal; a business can have thousands of leads, but if a small percentage convert, the campaign isn't exactly a success. Certainly, performance is important, but instead of focusing on how many leads are generated, a business should concentrate on engaging leads who are more likely to convert instead.
Affiliate marketing is shady: The industry gets a bad rap because of affiliate scams, but truth be told, this type of lead generation is far from unethical. Affiliate marketing stakeholders have actually banded together in an effort to weed out the poor behavior and unfavorable sites, which has helped mend the industry's reputation to a degree. This type of marketing Darwinism has allowed the cream of the industry's crop to rise to the top, while the shady websites have fallen out of sight. In the market today, affiliates realize the pay-for-performance model is what drives traffic and conversions, Marketing Land says.