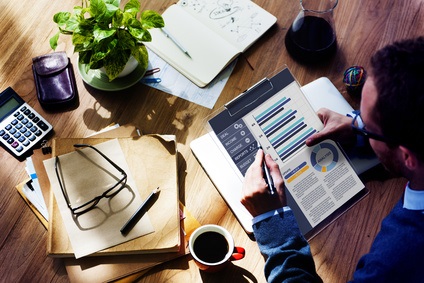 The Questions to Ask Yourself So you're a small or medium sized business and you need online marketing.  You don't have a huge budget, but you have enough to invest in your business to help it grow. You've heard of Search Engine Optimization (SEO) and you've seen Google AdWords, but you're not sure which one to choose, or how to choose. In order to make a decision there are some things to consider when deciding your online marketing strategy:
– Do you need immediate business?
– Can you afford to pay for traffic?
– Can you afford to invest for 6-12 months without seeing significant growth in my business?
– Do you have the budget to do both?
Immediacy Vs Investment Now let's break down what these questions can mean for you.
What's better for my business: SEO or PPC?
If you need immediate business and sales, then Google Adwords  PPC might be the best fit. Keep in mind, you are paying for this traffic and while you can setup your own AdWords account, it might not be as effective or efficient. Any strategy done incorrectly could end up being a money-pit for your business. However, if you can afford an experienced company to properly manage your campaign and produce revenue, then this is a route worth exploring. A professional can help improve click-through-rates, reduce cost-per-clicks, and improve overall conversions and sales; thereby maximizing your investment.
If you don't have the cash flow to pay for AdWords and AdWords management but do have the time to invest in online marketing without needing immediate returns, then SEO might be a good fit. Firstly, you are not paying for search traffic which will immediately save you money. The flip side to this is that it may take months before you see results. Our recommendation is to always in invest in SEO if your goals and budget allow for it.
Now, if SEO is going to cost you less in the long run, you may wonder why bother with PPC at all? The short answer is that even though you could yield a better ROI with SEO, it doesn't mean that a Google AdWords campaign won't also generate business for you. Doing well in both PPC and SEO means you could dominate even more online space. If you make top 3 in AdWords and show up as a top result in the organic ranking, potential customers are more likely to select your company. Statistics show that the first page of Google results drives over 90% of searches. Occupying more of the search results the better for your business.
A combination of SEO and Google Adwords brings benefits in different ways and different time frames, but both are good for your business. Since SEO may take months to generate results, simultaneously running a Google AdWords campaign can help offset the costs of SEO by bringing in quicker revenue. This would be a great option if it works for your budget and business.
If you have questions about which option is best for your business, CONTACT US today for a free consultation.  We'd be glad to help!  Call us at 604-232-1311