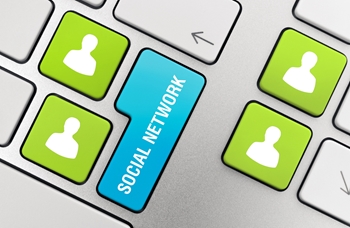 2014 is quickly coming to a close, which means it's already time to consider marketing plans for 2015. Marketing is consistently getting more personalized and happens across a larger number of channels, and this is expected to continue next year. Here are the top 7 trends marketers and advertising agencies need to be aware of in the next 12 months:
1. Mobile will take precedence over other channels
Mobile has been threatening to overtake desktop Web traffic for the past few years, and marketers will most likely lead with their mobile strategies in 2015, according to Click Z. Because so many consumers interact with marketing materials on the go, it's crucial to prioritize this channel. Customers need to be able to interact with content from their smartphones and tablets. In addition, apps will create a new opportunity for advertising.
2. Increased personalization
This will no longer apply to just including a consumer's first and last name in an email in the near future. Retargeted ads and localized content are expected to have a bigger impact in 2015. This approach will help marketers better respond to customers' needs. Personalized ads ensure marketing efforts are more relevant to your clients.
3. Marketers still need to watch for ad fraud
Search engine optimization best practices have taken a shift to penalize illegitimate traffic, Marketing Land stated. In the past, it was easier to fight display ad fraud because Google was the sole provider of this type of ad. However, it's more complicated now because companies are utilizing other search engines in their efforts. Fraud may account for as many as 5 to 10 percent of all search clicks.
4. Big data will become even more significant
Data analytics are being used to inform more marketing campaigns, including purchasing history, search activity and site interactions. However, it's important to account for multiple data points at once to provide context for specific information. Connecting different data and accounting for historical interactions can paint a more complete image of customers.
5. Visual communications will remain important
Most marketers integrated more visual elements into their strategies this year, and this trend will continue in 2015. Videos have started to play a stronger role in content marketing strategies, and they will be one of the best sources of lead generation next year. YouTube, Instagram, Pinterest, Tumblr and Vine are becoming more popular platforms, even in business-to-business marketing. You can expect infographics to remain an engaging form of content marketing.
6. Memes
Marketers that utilize social media should be sure to pay attention to memes. When you apply this concept to your own products or services, it's a great way to get in on the viral action, Click Z said.
7. Real-time marketing
In the ever-connected mobile world, marketers can create parodies of real-life events to interact with their audiences. However, this needs to happen in nearly real time or the message won't be as effective. Social media can help brands implement real-time communications.