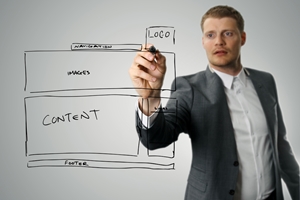 Content marketing is one of the most important lead generation tools. It's been commanding a greater share of marketers' attention and budgets for the past few years, and 2015 doesn't seem to be any different. Content is crucial for nurturing leads in the business-to-business sector, and it can inform their purchasing decisions. Even though content has been a major trend in marketing for the past several years, some companies still struggle to do it effectively.
In 2014, Forrester Research studied 30 different B2B brands to determine how well their content resonated with their audiences, according to Click Z. Unfortunately, only 4 out of the 30 companies succeeded in this area. Marketers need to focus on creating content that buyers want to read. Otherwise, marketing materials often are reduced to product features and why a particular company has the best offering. B2B marketing is highly complex, but marketers need to provide relevant information for prospects. While each brand and its audience is different, conducting tests can reveal which types of content are the most effective.
How will content change in 2015?
Effective content marketing techniques are constantly evolving. For the past few years, content has become more visual, Forbes reported. In 2015, marketers can expect to utilize a number of infographics, videos and photos, as well as traditional forms of content like white papers and blog posts. Visual elements can add to the effective of standard content. In particular, videos will be a critical strategy in 2015.
Many marketing experts have been saying that mobile friendliness is a top priority for the past few years. A mobile content strategy can no longer be ignored. Forbes noted that mobile Internet usage surpassed desktop PC use for the first time in 2014. Brands need to create content that is easy to consume from the smaller screen of a mobile device. People interact with content differently from smartphones and tablets, which means marketers may need to account for shorter attention spans.
In addition, storytelling will become more important for engagement. Even though B2B marketing isn't always seen as having the same potential for creativity as business-to-consumer efforts, storytelling elements will be crucial for content marketing success. In 2015, there may be a shift from analytical pieces like white papers and case studies to more personal stories from customers. Narrative content still involves hard data, but it's incorporated into a larger story. To further build on this trend, customer testimonials are expected to become even more important in 2015. Buyers are more likely to trust opinions from their peers who have used the product than overly promotional branded content. Hearing about another buyer's experience makes content more relatable for leads.
Provide value through every stage of the buyer's journey
Because of the availability of content marketing, the sales cycle has lengthened, which creates additional challenges for B2B marketers. They need to find ways to engage with prospects over time and ensure they are providing the right kinds of data they need to make a purchasing decision.
It's important to measure content marketing successes and failures because this can help inform future campaigns. Marketers can build on what works and move on from tactics that didn't produce strong results. Because buyers increasingly browse from their mobile devices on the go, marketers need to accommodate multiple platforms. Content needs to be mobile friendly, but marketers have to consider how they will reach all prospects. For example, some may be active social media followers, while others read the blog.