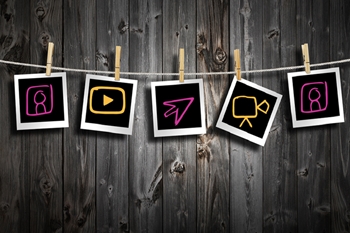 Content marketing is part science and part art. Different content marketing tactics serve their purpose during various stages of the sales cycle. Determining which content marketing methods to use can be an exhausting process. Additionally, some trends have lost effectiveness over time.
It's important to consider your target audience's interests to stand out. The annual growth rate of content is 200 percent, Forbes reported. With all the content that is flooding the Internet on a daily basis, brands need to ensure their marketing efforts are relevant and engaging. In the past, marketers could attract buyers by merely offering content, but now it needs to be meaningful to work for lead generation. Content that is highly targeted and personalized will stand out from competitors. Now that the Internet is saturated with content, potential customers are pickier about what they want to read – or better yet, share with others.
Additionally, companies will realize they need both content marketing and search engine optimization, not one or the other. Content can boost search results, but you can't produce it without keeping SEO best practices in mind.
How to prioritize your content efforts in 2015
For marketers who are still trying to plan their content strategies for 2015, it may be a good idea to consider what worked in 2014 and which tactics delivered lackluster results. For the past few years, visual content has been growing in popularity. Videos, infographics and other images are more engaging and interactive, even for business-to-business organizations.
While visual content is still compelling, identifying what works and what doesn't needs to go further  than assessing specific tactics. Marketers should continue to utilize a mindful content strategy that accounts for their audience's needs and interests, according to Business 2 Community. Stronger content and relevant information will make your marketing materials more successful. If you started moving toward mobile content in 2014, it's important to continue this year. An increasing number of buyers research products on the go, which is why offering a user-friendly experience is crucial.
One of the major trends to note in 2015 is the changing perception of links. In the past, link building sent an important ranking signal to Google. Although this is still significant, the quality of the links is more important than the overall number. If you're still building links, it may be time to move on to other strategies.
Other techniques to move away from center around black hat SEO. Manipulations like duplicate content and keyword stuffing can lead to Google penalties. In addition, Google has decreased the importance of authorship, so this shouldn't be a primary focus. Generic elements of your content strategy, like bland titles and copy and stock photos, should be reduced as much as possible. While videos are crucial for lead generation, it may be a good idea to move away from basic videos of executives speaking on a topic. Short animated clips can keep your audience's attention. Be sure to vary content lengths as well. Blogs shouldn't always be short.