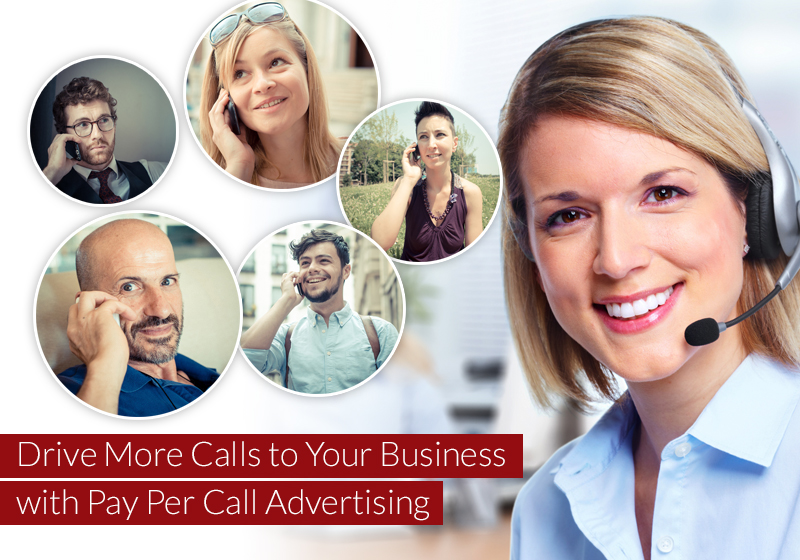 Is Pay-per-Call Advertising Right for You?
A Pay-per-Call advertising program will have your company listed in print publications and get radio and TV air time at no upfront cost. You only pay when a prospect calls as a result of the ads, and the phone call lasts a certain amount of time. There is no upfront media buy here!
The first step is to determine if this type of advertising is a fit for your company. Pay-Per-Call is an asset to businesses that provide a service or product that can be used by a large majority of consumers or businesses. Also, this is a great marketing option if you accept inbound sales calls and are looking to increase brand awareness. Pay-Per-Call advertising can be an especially lucrative ad channel if you have a national presence.
Types of Participating Publications Can Include:
Newspapers
Magazines
TV Stations
Radio Stations
Establish Your Payout
With Pay-Per-Call you are getting ad space in major National Magazines, Newspapers, TV and Radio stations. Remember, you are not paying up front for the ad space or time slot. You only pay for each qualified phone call you receive as a result of the ads. Ask yourself what you are willing to pay for these Pay-Per-Call generated leads.
Here's an example: Assume that for every 10 inbound calls you receive, you convert 3 into new leads. Out of 3 leads you close 1 into a new customer. Let's say every new customer means a $75 profit for your business, and you know you have a high success rate of repeat business with your clientele. With these factors in mind, deciding on $20 per every qualified new lead from a Pay-Per-Call campaign means that both you and your affiliate partner still make immediate profit even before the expected repeat business.
Establish Your Call Time
Before a Pay-Per-Call campaign starts, you determine your parameters with your affiliate partners. A campaign-generated call has to last for a certain time duration in order to qualify. You can choose from a range anywhere from 30 seconds to 2 minutes, but the longer you want the call to last, the higher your commission payout will be. The higher rate is due to the fact that a longer call will lower your overall inbound leads, and result in a lower payout to the publishers as well. Choose a call duration that will give your sales team the average time needed to highlight your core product or service and successfully close a lead. Choose 30 seconds and you can go in with a smaller payout, if you are confident your team can take a caller and convert them to a qualified lead quickly and effectively.
You have to choose the call duration that fits your business, but on average, call times are around 60 seconds. It is a fair amount of time for you to qualify a caller and the publishers feel they have a good chance earning a decent payout for the ads they display for you. $20 per 60-second inbound call is an average payout you can use as a measure.
Develop the Creative
Once you've set up a winning campaign, you need to create an ad. The ad needs to be effective as it is used to "shop" your offer. A campaign with a great payout and short call time could go nowhere if your ad creative is poor. You can use a previously successful ad, or you could collaborate with an agency that has built effective Pay-per-Call ads.
A print ad is delivered in one size so the publications can see the market you look to capture; and radio and TV spots are sent in full. If the print publications like the ad and payout terms they will make a request for specific ad sizes. The radio and TV stations will indicate how often they want to run the ads.
Once the ad is accepted by publications, we create unique 800 numbers for each ad so we can determine the effectiveness of each ad in each publication. This allows us to improve the campaign for the next round.
Response Verification and Analysis
Each week, qualifying responses between your company and the publications are reviewed. You can listen to every call that comes in to help you determine the quality of the leads. You can talk to your team and get feedback on the types of callers and how their qualifying script is working. Improve everything necessary so the next campaign will be that much more effective.
Payment to Publications
After responses are reviewed, your company is invoiced and you forward payment to all publications that generated responses.
Summary
Determine the maximum amount you can pay for a qualified lead
Determine the minimum amount of time needed to qualify an inbound call
Develop strong Ads
Submit the campaign to publications
Listen to the calls to determine which publications and ads are driving the best leads
Analyze the detailed reports and pay out publications
Sharpen your campaign based on the results of each ad in each publication
Ready to start your first pay per call advertising campaign? Want to find out if this would be a right advertising program for your business? Speak with one of our specialist today for more information or to start generate leads with pay per call advertising.