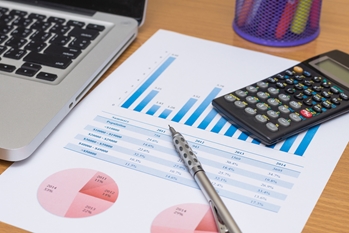 In the past, it was notoriously difficult to measure return on investment from online marketing efforts. Today, getting a handle on ROI tracking is more important than ever because marketers are expected to increase their budgets for social media in 2015, according to Newsfactor, citing data from a Salesforce study.
Marketers used to focus on campaigns rather than personalized materials, but a massive shift is underway as brands emphasize the customer experience. Where does ROI enter into the equation? The buyer's journey needs to be consistent across all channels to drive conversions. As marketing gets more personal, mobile budgets are increasing as well because smartphones and tablets give brands the chance to have one-on-one interactions with potential customers in real time. Mobile and social media engagement are no longer an added benefit; they are a necessity for giving clients the kinds of experiences they want. In fact, the Salesforce report found there was a 48 percent increase in the number of marketers who have integrated mobile into their strategies in the past year.
As mobile and social media take off, marketers need better ways to measure ROI.